Westlake Academy Entrepreneur Club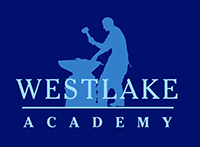 Westlake Academy believes that extracurricular opportunities allow students to further their academic foundation while developing essential interpersonal skills. One of the newest clubs, the Westlake Academy Entrepreneur Club, was cofounded by Tim Shiner to help teach entrepreneur skills to future business owners and leaders. 
Each year, students develop a business plan which they work on throughout the year.  They then are invited to present their idea to a panel of business leaders.  The top idea(s) are then awarded seed money to pursure their dream of starting a business.